Forty-seven years ago, just before I entered university, a family friend gave me a huge hard covered "journal" to record the great things that would be happening to me. Well ... great things have happened but I never did record any of them. I still have the book without a word written because I could not decide what to write first!!
So here I am finally recording ...
I have always loved mathematics and creating with colour - so, of course, It was very easy for me to become quite addicted with quilting. My first quilts were made only six years ago. I was so impressed with them, as were my family and friends! However, we were all quite naive regarding quilting and they were really not that great. However, it was the beginning. I quilt because I love it!
Lately I have been just having fun making small Christmas items. Here are a few of them:
These little mug rugs are so much fun to make! I am making about a dozen different ones to send to my mom to give to the staff in her assisted living residence.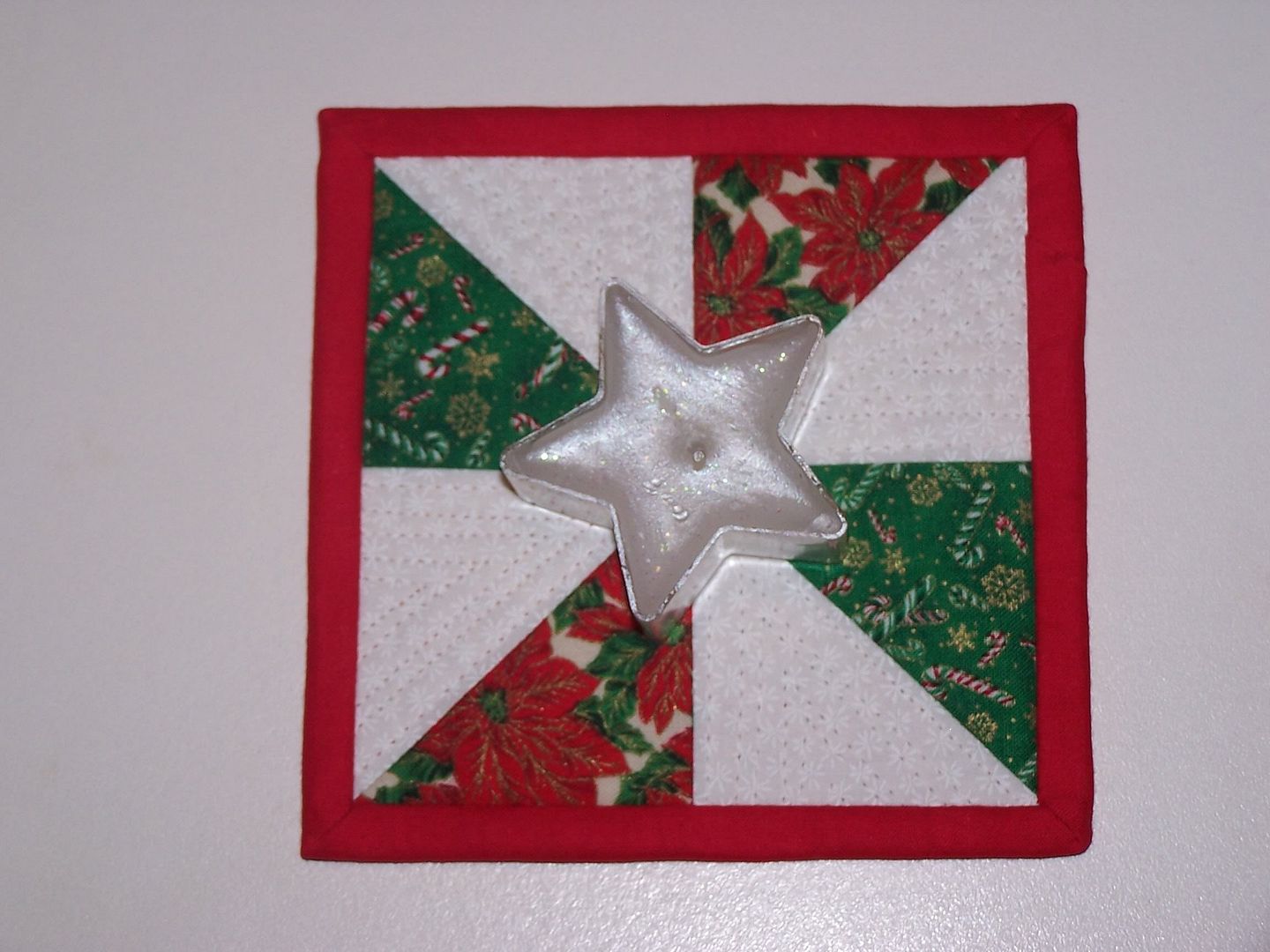 I used some leftover half-squares from flying geese to make this candle mat (or coaster). I love using up scraps and leftovers - getting something for nothing.
This Holiday Hexagon was inspired by Beth at
Love Laugh Quilt
She has a great tutorial there for making this. I still have to sandwich, quilt and bind it. But here I am blogging instead!